All electrical and mechanical devices at home are likely to breakdown and this is no different for garage doors. Although some minor repairs can be performed on your own, our experts at garage door repair Pantego recommend seeking professional help as some of them can be dangerous. Our experts' help can prevent the problem from getting worse thereby saving a lot of time and money. The first step is to identify the problem and find appropriate solutions. Here are a few points to check and report to a professional technician –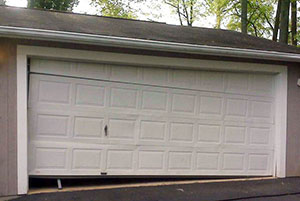 All electric garage doors are fitted with door sensors and if the door does not close, then there might be a problem with the sensor. Either the sensor should be aligned correctly or it should be replaced if they fail to function. Also check if there is any obstruction in its path.
Gear drive and trolley carriage
If the door does not move and makes a lot of noise, then there could be a problem with the main gear drive. Most automatic garage doors face this problem and this can be solved by checking the door mechanism and the garage door opener assembly. Another problem could be with the trolley carriage. Sometimes the door will just not move although the trolley carriage is able to move smoothly. In such a case it needs to be replaced. This needs to be done with much care by disconnecting the trolley from the rail and then changing it.
There are many other factors that lead to a malfunctioning door. The garage door remote may not work as it may need a battery change or reprogramming. Also keep a close watch on springs and cables and report any signs of breaking or fraying to a professional technician at the earliest.